The Main Building
The Main Building - the seat of the District Museum in Nowy Sącz since 2018 in the historic building of the former Austro-Hungarian Bank, built in 1912 according to the design of the Krakow architect Teodor Hoffmann (born 1874, died 1959), the creator of many main houses and public buildings . After a thorough renovation and modernization in 2017, the representative character of the staircase and the main hall on the top floor were emphasized. A representative room intended for changing exhibitions, meetings and concerts separates the narrative permanent historical exhibition about the history of Nowy Sącz in the years 1867-1945 (times of Galician autonomy, wars and the interwar period) from the permanent exhibition showing the studio with paintings by the famous Nowy Sącz painter Bolesław Barbacki. There is also an education room on this floor. The entire zone is also accessible by a lift for people in wheelchairs. The lower storey is occupied by studios and offices, and the lowest one is occupied by a reception and cash register room and exhibit storage.
Show more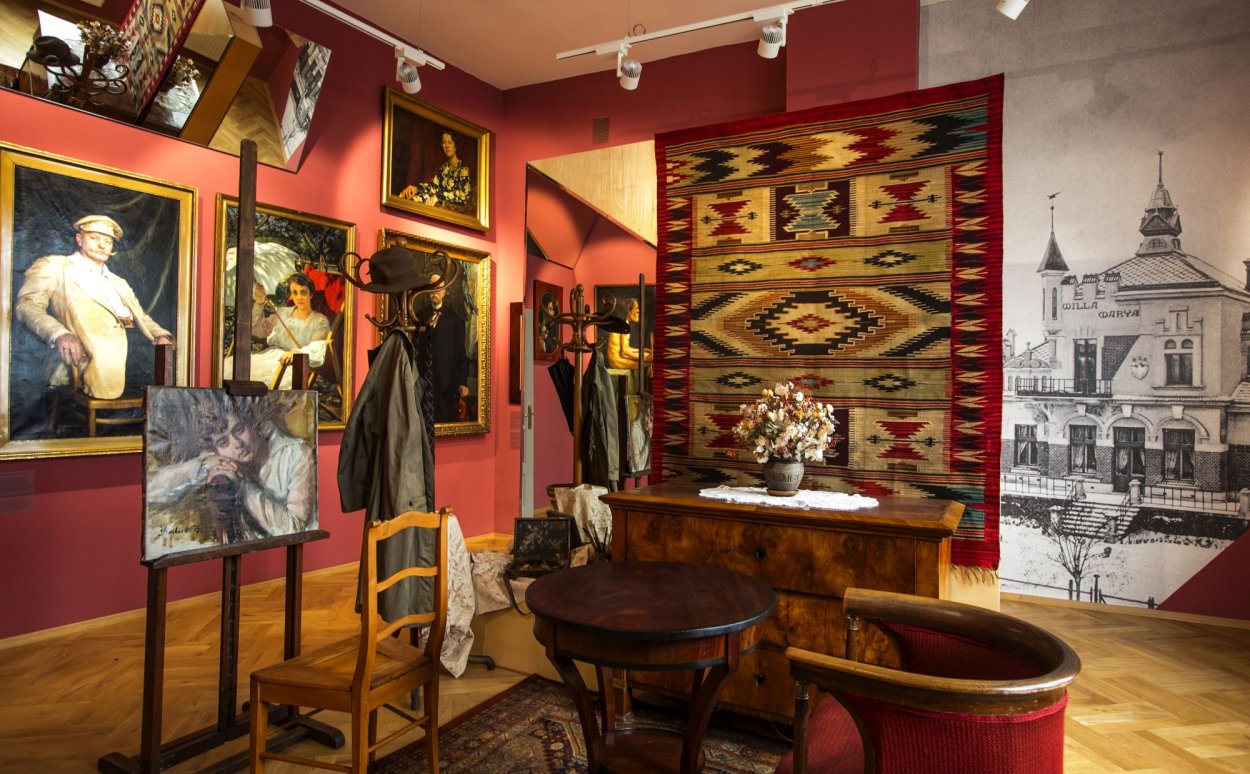 Bolesław Barbacki's studio in the Main Building
Practical information
ul. Jagiellońska 56,
33-300 Nowy Sącz

Opening hours

Tuesday - Sunday
10.00 - 17.00
last entry to the exhibition at 16.30

The Main Building is closed on Mondays, Holy Saturday, the first and second day of Easter, Corpus Christi, January 1 and 6, November 1, December 24, 25, and 26.

Tickets

This pays off!

Combined ticket

Visit more branches of the Museum and take advantage of cheaper combined tickets!

Variant

The Main Building

Gothic House

Maria Ritter Gallery and Old Bourgeois Interiors

The Main Building does not have its own car park. Please use the public paid parking spaces in the area.